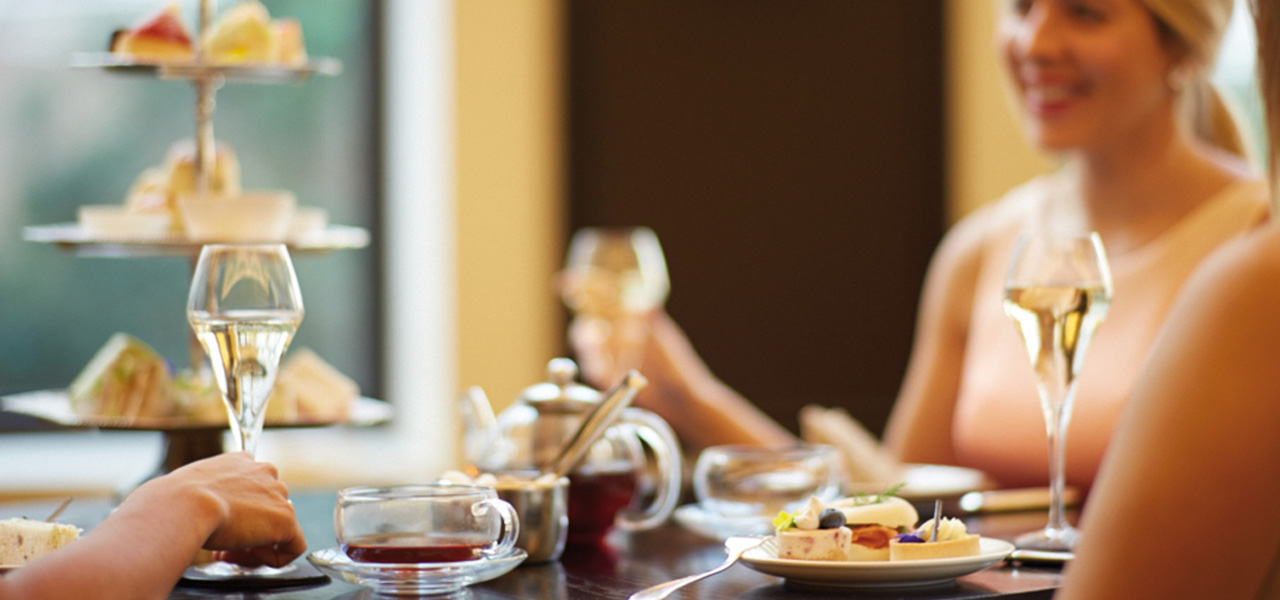 The Challenge
one of Australia's most elegant hotels, Sofitel Melbourne On Collins required the creation of advertising and marketing collateral for their hotel lounge to compliment their brand image, within stringent global guidelines.
Collateral focused on elegant high teas, sophisticated jazz nights and cultural experiences.
Project Details
Client Sofitel Melbourne
Skills Print Design, Digital
Products Advertising Creative, Web Banners, Hotel Collateral, Signage, Media Walls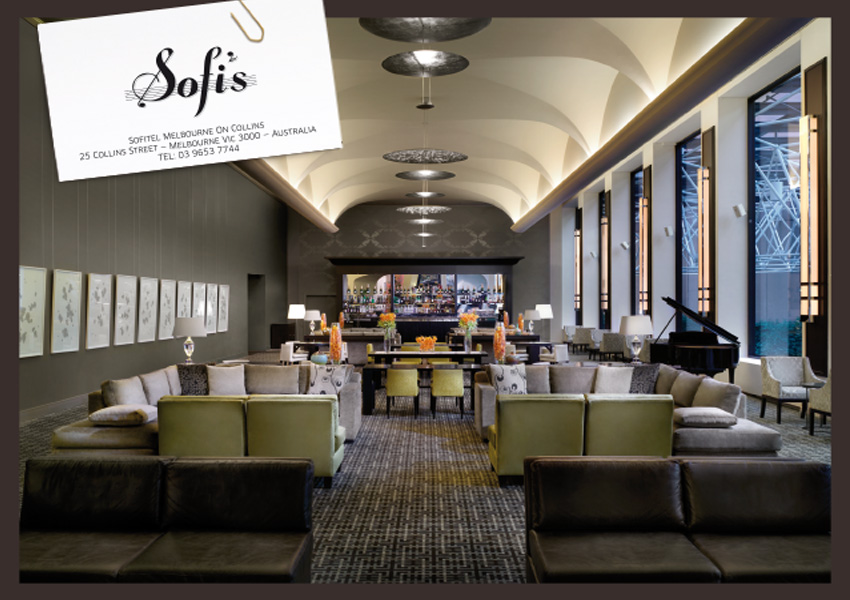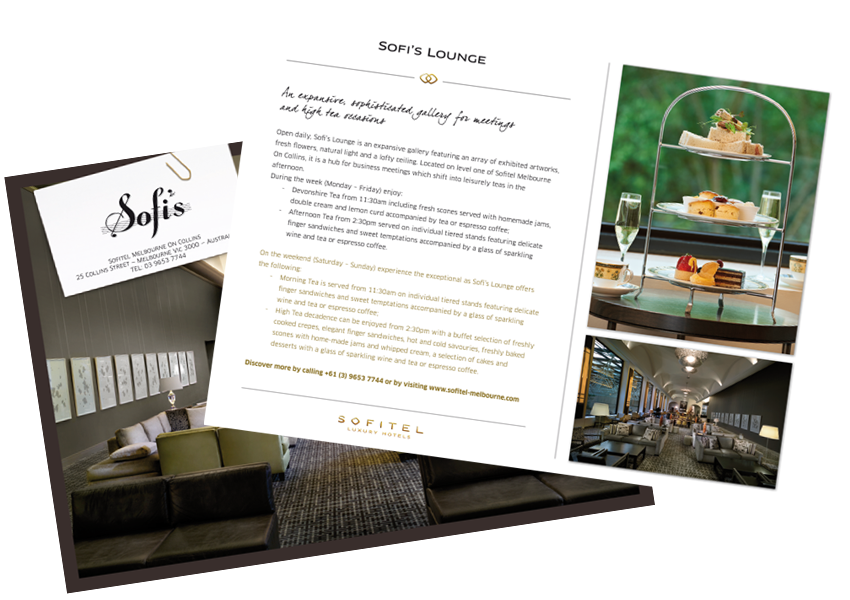 THE CREATIVE STRATEGY
The creative strategy commenced with a review of the lounge's images, messages and to establish what made the lounge's experience "Luxurious". Every detail of the lounge's collateral and advertising creative had to be carefully considered to ensure that the graphic elements and use of colour were integrated with the interiors, textures and finishes of the lounge.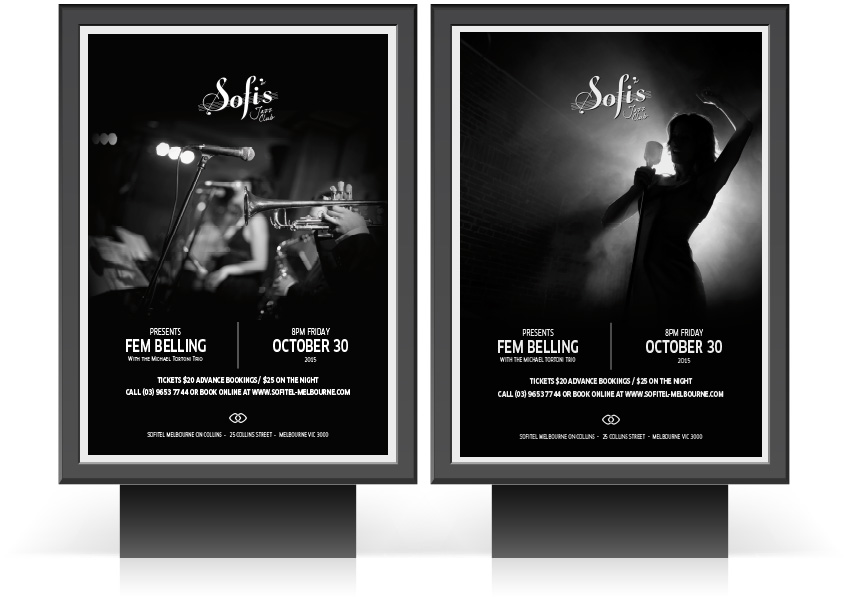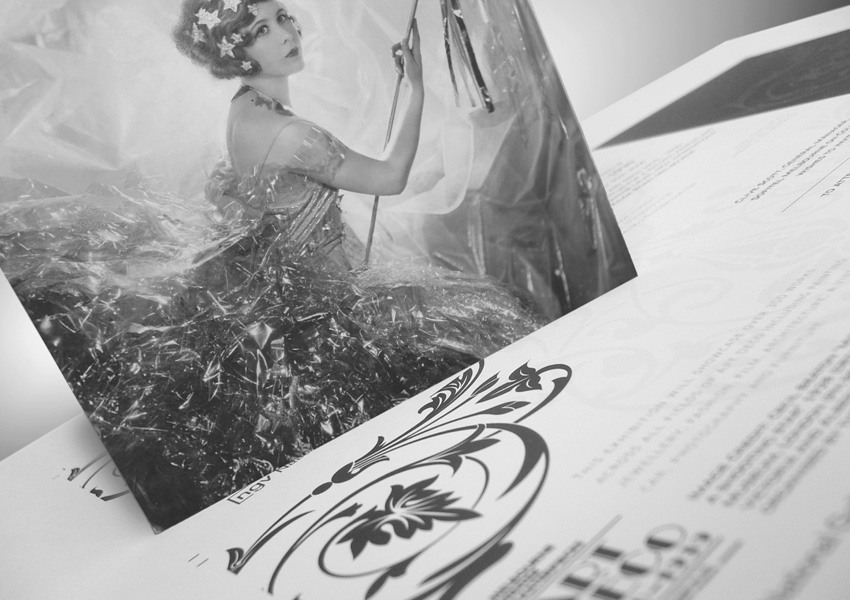 THE OUTCOME
A successful integration of all of the lounge's communications within a stringent global framework. In keeping with the tradition of the five star Melbourne Hotel brand expressions, the identity collateral engages a style, look and feel that is both consistent and creates a memorable and sophisticated guest experience.