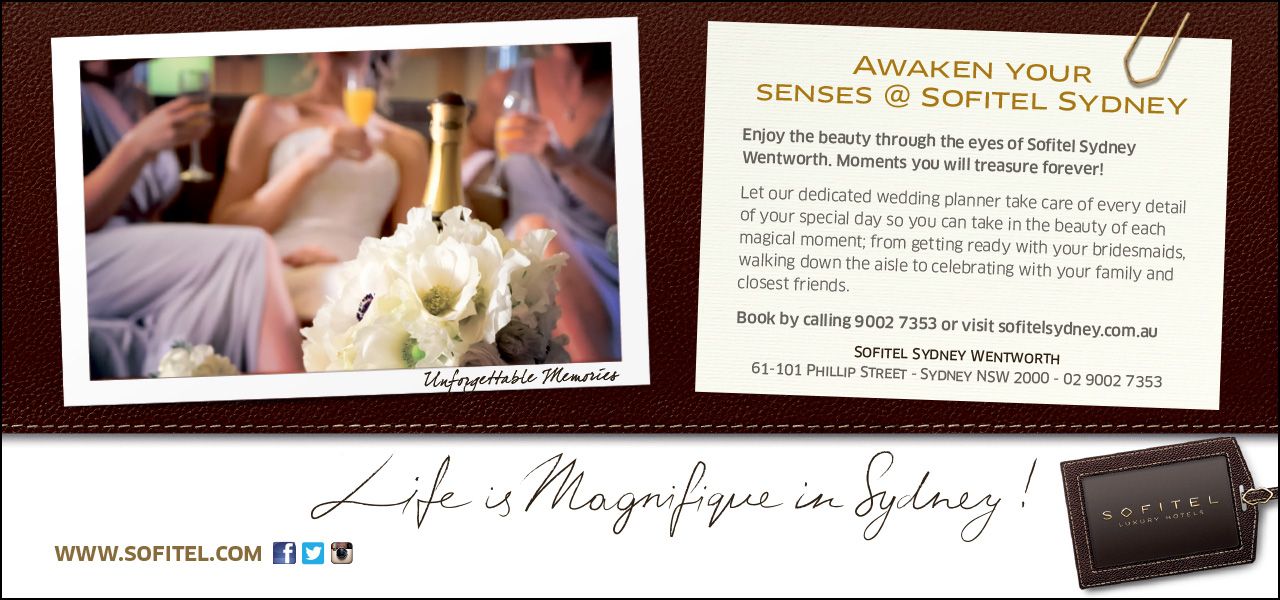 THE CHALLENGE
One of Australia's most elegant hotels, Sofitel Sydney Wentworth required the creation of advertising and marketing collateral to compliment their brand image, within stringent global guidelines. "Carnet de Voyage" and "Life is Magnifique", creative is blending the traditional luxury travel codes (luggage tag, travel book, handwriting…) with modern social media codes (guest testimonial, polaroid treatment,…) making it very much in tune with its time and today's more authentic, more personal luxury codes and linked to French Art de Vivre excellence.
Advertising creative and collateral focused on elegant high teas, sophisticated weddings and cultural experiences.
Project Details
Client Sofitel Sydney Wentworth
Skills Print Design, Digital
Products Advertising Creative, Web Banners, Hotel Collateral, Signage, Media Walls, Posters, Flyers, Postcards, Invitations, Menus, Brochures, Online Interactive Promotions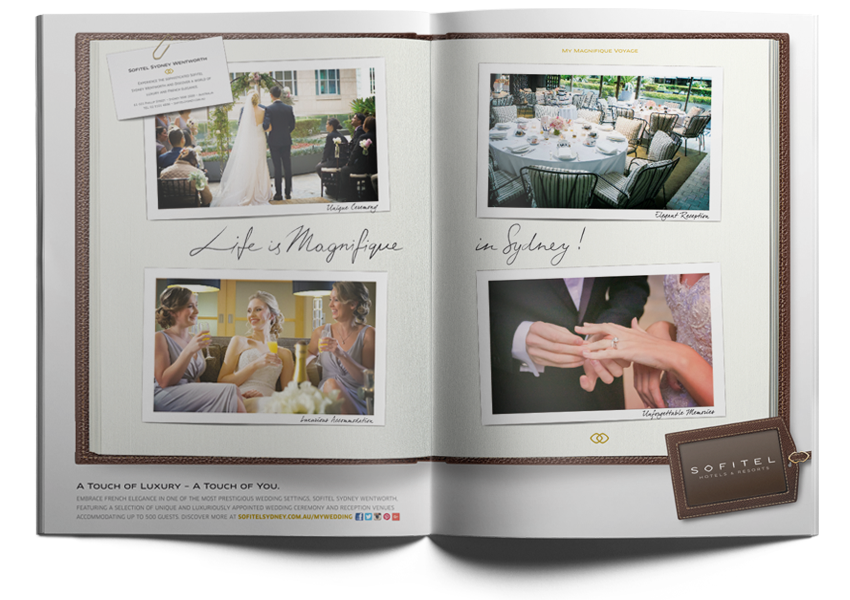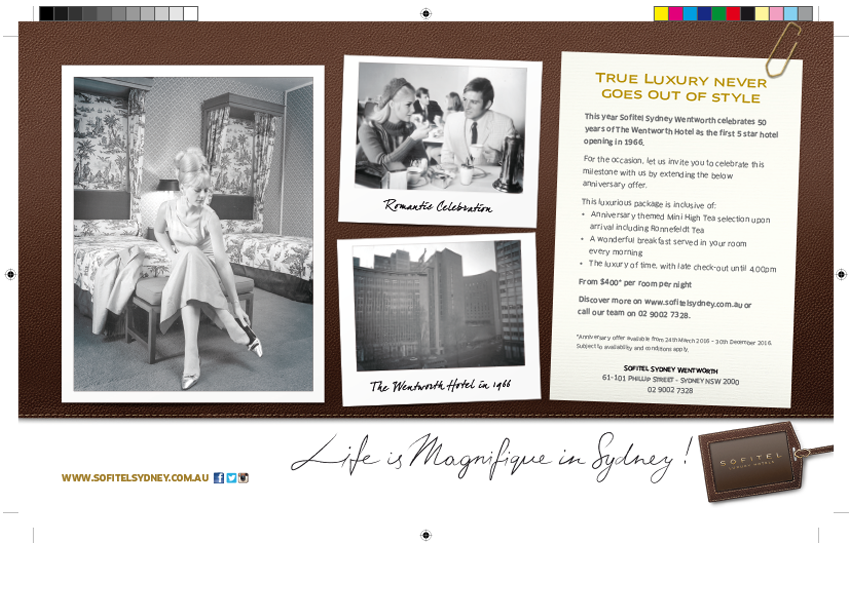 THE CREATIVE STRATEGY
The creative strategy commenced with a review of the hotel's images, messages and to establish what made the brand's experience "Luxurious". Every detail of the hotel's collateral and advertising creative had to be carefully considered to ensure that the graphic elements and use of colour were integrated with the interiors and finishes of the hotel.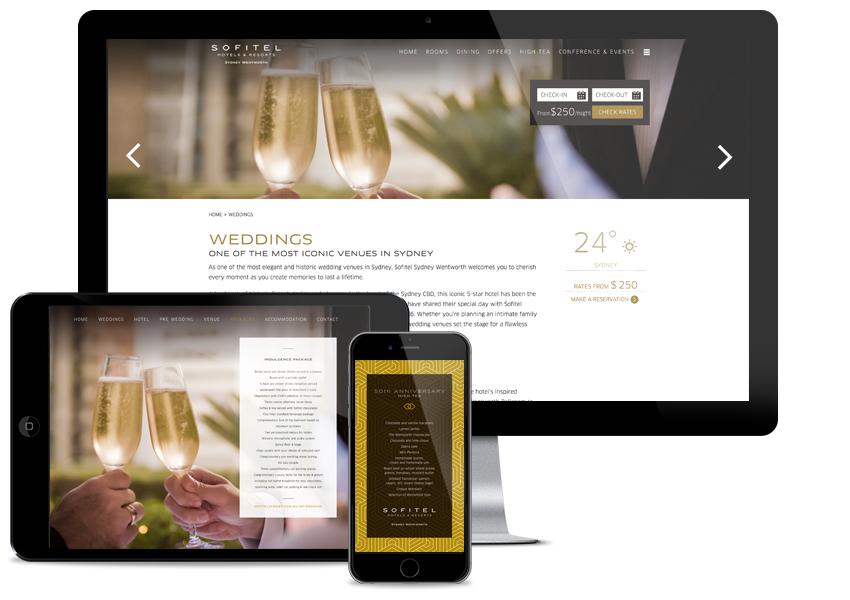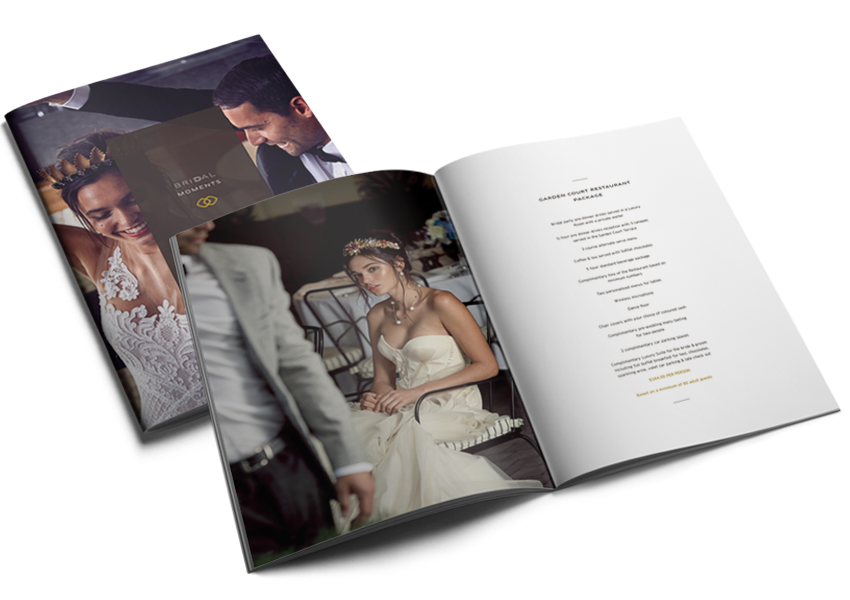 THE OUTCOME
A successful integration of all of the hotel's communications within a stringent global framework. In keeping with the tradition of the five star Sydney Hotel brand expressions, the identity collateral engages a style, look and feel that is both consistent and creates a memorable and sophisticated guest experience.